Enable everyone at every level of your organization to make confident decisions using up-to-the-minute analytics.
Create a data-driven culture with business intelligence for all
Get self-service analytics at enterprise scale
Reduce the added cost, complexity, and security risks of multiple solutions with an analytics platform that scales from individuals to the organization as a whole.
Use smart tools for strong results
Find and share meaningful insights with hundreds of data visualizations, built-in AI capabilities, tight Excel integration, and prebuilt and custom data connectors.
Help protect your analytics data
Gain leading sensitivity classification and data loss prevention capabilities to help keep your data secure and compliant—even when it's exported.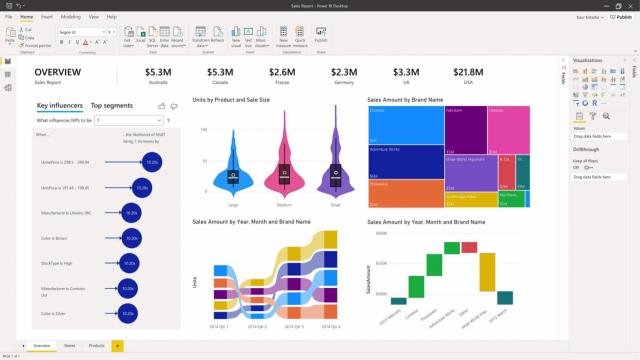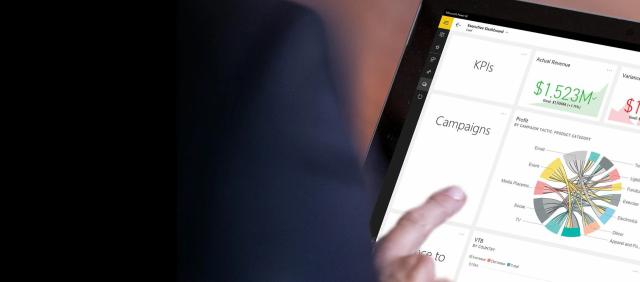 Why Power BI
Explore the top reasons organizations choose Power BI to meet their self-service and enterprise business intelligence (BI) needs.
Rely on one of the largest and fastest growing business intelligence clouds
Create and share interactive data visualizations across global datacenters, including national clouds to meet your compliance and regulation needs.